Home
Celebrities
Check Out Taylor Swift's Hot New Music Video Boyfriend In "Style"
Check Out Taylor Swift's Hot New Music Video Boyfriend In "Style"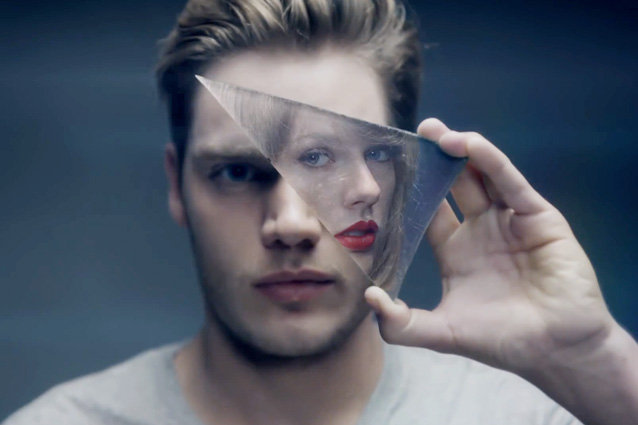 YouTube/TaylorSwiftVEVO
Taylor, you did it again. You made us fall in love with yet another one of your hot music video boyfriends. 
This morning, Taylor Swift released the music video for her latest singled off of 1989, "Style," and it's perfect. As expected, this is Taylor Swift after all.
Watch the video for "Style" here:
The hottie boyfriend featured here is Dominic Sherwood and he's gorgeous. We want to marry him. Taylor's loyal fanbase of #Swifties sounded off on Twitter with their thoughts on Dominic, oh and the video.
People are making sure you know who he is:
if you are wondering who is he in #STYLEmusicvideo ? HE IS @DomSherwood1 ! pic.twitter.com/QaZuy3ffQK

— TSwift Malaysia (@tswiftMY) February 13, 2015
We're not alone in our love:
Yes yes yes! @DomSherwood1 in @taylorswift13's #STYLEmusicvideo! Perfection! pic.twitter.com/PPwXKoppKT

— The Zoey Galaxy (@tia_kalman) February 13, 2015
He's the true star (no offense T):
CAN WE TALK ABOUT @DOMSHERWOOD1  #StyleMusicVideo pic.twitter.com/TORxs68l33

— Hardcore Swiftie (@Swift13Updates) February 13, 2015
Like, people really loved him:
*after watching #STYLEmusicvideo * @DomSherwood1 pic.twitter.com/rljJapa9zP

— Taylor Swift AU (@TaySwiftAus) February 13, 2015
People were digging his unique eyes in the video:
My favourite part: Seeing Dominic's eyes, they're lush (Taylor's are to but that goes without saying) @taylornation13 @DomSherwood1

— Switie (@HookedOnSwift13) February 13, 2015
People are comparing Dominic and Tay's chemistry to Fifty Shades:
#STYLEmusicvideo more like Fifty Shades of Swift pic.twitter.com/0uMoJ0aZ4S

— Confessions (@honestfandom) February 13, 2015
People loved the video, but they also want to make sure everyone knows they think Dominic is hot as well:
#STYLEmusicvideo is a masterpiece! Love it! Taylor is gorgeous That guy is so hot pic.twitter.com/0pYpw7CpEE

— Tell Me Again (@demi_till_i_die) February 13, 2015
What do you think of the video and who Tay chose as a music video boyfriend? Tweet us your thoughts!