Mariah Carey And Other Celebrities Who Are Obsessed With 'Scandal'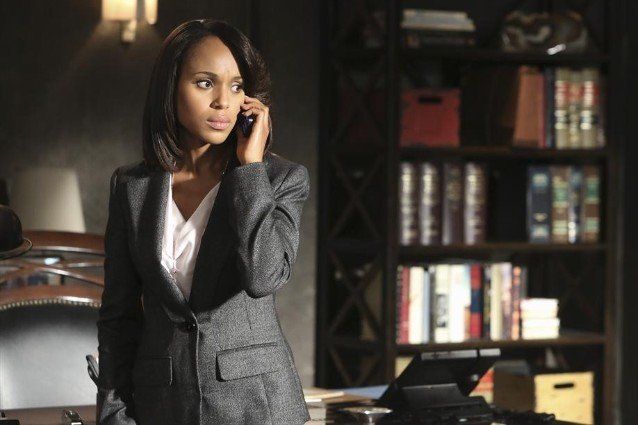 ABC
Ever wonder what Mariah Carey does on Thursday nights? Apparently, the ultimate diva herself is doing what a lot of us are doing– watching Scandal on ABC. Ms. Mimi recently took to Twitter to proclaim her love for the show and surprised everyone who assumed the pop star and mother of two (currently gearing up for the release of her next album) would be too busy to actually sit through commercials and watch live television:
Been waiting for this all week!!! #ScandaI @shondarhimes I can't believe I'm watching something with commercials!!! #Gladiators

— Mariah Carey (@MariahCarey) November 8, 2013

And Mariah's not the only big name tuning into the show. Here are a few other famous fans of Scandal:
The creator of HBO's Girls clearly knows good television. She's taken to Twitter as well to express her love for the show.
Considering the popularity of her Favorite Things lists and Oprah's Book Club, we are going to assume that when Oprah professed her love the hit show, ratings went up a smidge. Nothing like the Oprah co-sign to make things happen.
Not only does she obsess over Scandal as much as the rest of us, but she also appropriately dubbed  the show's lead Kerry Washington 'a babe.' Yup, that sounds about right.
The R&B singer has both tweeted about Scandal and reached out to Kerry Washington. Years ago the self-proclaimed Gladiator released her hit album No More Drama, but it looks like she's been loving all the Scandal drama as much as we have.
Somewhere in between being bad-ass, crazy-talented, and generally awesome, P!nk has also made time to watch Scandal. And somehow, that makes the rest of us Gladiators a little more bad-ass too.
Yes, the former President of the United States is watching a show about how the President of the United States kind of, sort of, totally cheats on his wife. Awkward! Now, Fitz is no Bill Clinton, but we're still hoping that Bill is watching these episodes sans Hillary.