The 8 Most Shocking Emmy Snubs Of 2015
The Emmy nominations were just released, and there were some shocking Emmy snubs. Many great shows and actors have been passed up by the award ceremony. But which were the most shocking? These eight had our heads spinning!
1. Empire
Giphy/FOX
The new drama was a huge hit, but didn't get a nomination. The good news is Cookie (Taraji P. Henson) has been nominated for Best Actress in a Drama. Better luck next time Empire!
2. The Walking Dead
Tumblr/AMC
The show is still going strong and is about to come back for its sixth season in October. However. it is noticeably absent from Emmy nominations. If you asked us, Melissa McBride deserves a little recognition after last season's cookie scene.
3. Gina Rodriguez from Jane The Virgin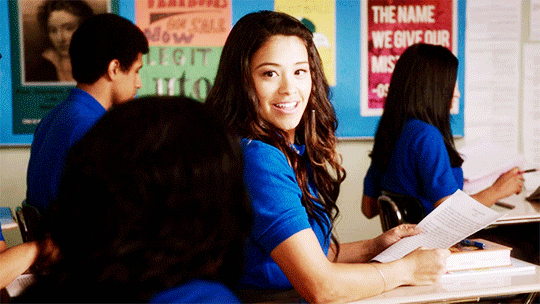 Giphy/ Poppy Productions
Gina definitely had a "moment" at the Golden Globes last year, so it's pretty surprising that the Emmys aren't hoping on this train. The lead isn't included in the any acting category nominations, although it's arguable that she should be.
4. Jane Fonda from Grace and Frankie
Tumblr/Netflix
The new show is hilarious and thankfully Lily Tomlin was nominated for Outstanding Lead Actress in a Comedy Series. However, the other half of the comedy duo wasn't nominated at all. Yikes!
5. Kerry Washington from Scandal
Tumblr/ABC
The leading lady didn't make the list, even though she was previously nominated two consecutive years. Her character just keeps getting better, so hopefully a win will be in her future.
6. Sons of Anarchy
Tumblr/Linson Entertainment
The show has ended, but it didn't get any love from the Emmys. The hit drama about the motorcycle club got zero nominations after saying goodbye.
7. The Affair
Tumblr/Showtime
Viewers might be really into the show, and the Golden Globes might have recognized Ruth Wilson for her work, but the show didn't make the running for the big award.
8. Broad City
Tumblr/Comedy Central
The comedy duo has had some popular episodes, but they have been left out comedy and acting categories.